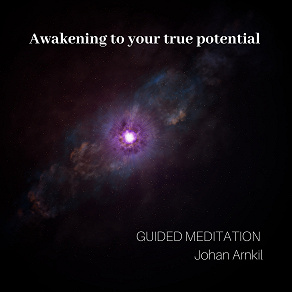 Isbn:
978-91-9853-566-2
Publisher:
Soul Sisters Production
Category:
Philosophy
In english
Accessible since:
December 2019
Narrator:
Johan Arnkil
Length: 34 minutes
---
Awakening to your true potential
Awakening to your true potential
This meditation fits just as well in the morning as in the evening. You can use it to fall asleep or to get energy when you wake up. By meditating in this way regularly, you are reprogramming your subconscious mind to support you in your development. We focus first on the body and on the space the body is in to create more coherent brain waves. We also focus on the heart to create coherence in the body. This makes you an energy field that vibrates at high frequency and activates the Law of Attraction to your advantage. Welcome to your full potential.
The author:
Johan Arnkil is NLP facilitator, body therapist and author focusing on change of consciousness. Since the 1980s he has been interested in how man, life and the universe work. In the mid-90s, his own journey in personal development took off. He then recovered from a long-term depression and invested in elite sports. In the early 2000s, he started working with health and today has helped thousands of people with their health. Johan's own exploration led to a spiritual awakening in 2011. It took two years to integrate what happened and after that his life has changed completely. Today, Johan is passionate about helping other people live their full potential and realize their dreams. You can find out more about Johan at www.johanarnkil.com
Listen to sample
---