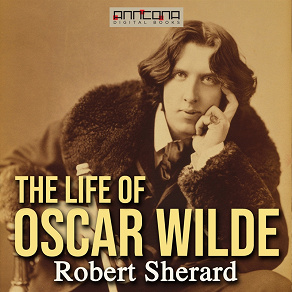 The Life of Oscar Wilde
The Life of Oscar Wilde is a biography of Oscar Wilde, written by Robert Sherard.
Robert Sherard was Oscar Wilde's friend of 20 years and first biographer.  
Oscar Wilde (1854–1900) was an Irish poet and playwright. After writing in different forms throughout the 1880s, he became one of London's most popular playwrights in the early 1890s. 
Oscar Wilde is best remembered for his epigrams and plays, his novel The Picture of Dorian Gray, and the circumstances of his criminal conviction for "gross indecency", imprisonment, and early death at age 46. 
The Life of Oscar Wilde was the second of his four biographies of the Irish playwright and wit and was first published in 1906. AUDIO: Reading by Rob Marland, running time: 11 hours, 33 min. Unabridged full version.
Robert Sherard (1861–1943) was an English writer and journalist. He was a friend, and the first biographer, of Oscar Wilde, as well as being Wilde's most prolific biographer in the first half of the twentieth century.
Listen to sample
---