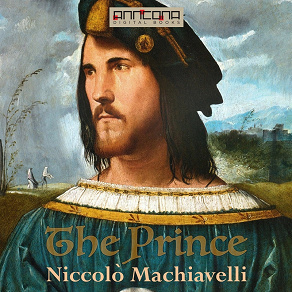 The Prince
The Prince by Niccolò Machiavelli, translated by William K. Marriott, is a five hundred year old manual for how to run a kingdom or principality. Written in 1513 but not published until 1532, The Prince generated controversy even before it got into print. Unlike the many previous "how-to" manuals for new rulers, The Prince only judged actions by their effectiveness and did not consider morals or ethics at all. Some of the suggestions were so brutal and amoral that many critics in the 18th century considered The Prince to be a satire, as they could not believe that any philosopher would seriously promote such actions. But perhaps the real reason for the discomfort of Machiavelli's critics is that he accurately observes and reports the actions of the most effective rulers of Renaissance Italy.
Despite questions about Machiavelli's intention, there was no question about the effectiveness of his methods. Copies of The Prince were owned and studied by Thomas Cromwell, Henry VIII of England, the founding fathers of the American revolution, the leaders of the Parliamentarians who destroyed the Monarchy in the English Civil War, the leaders of the Glorious Revolution who restored the Monarchy twenty years later, Napoleon Bonaparte, Joseph Stalin and Benito Mussolini and many others. In the late 20th Century it was even considered the "Mafia Bible" by mobsters John Gotti and Ray DeMeo.
So if you have recently acquired a kingdom or suddenly become the head of an organised crime family, this is the book for you. It's interesting for the rest of us too.
Niccolò di Bernardo dei Machiavelli (1469-1527) was an Italian historian, politician, diplomat, philosopher, humanist and writer based in Florence during the Renaissance. He was for many years an official in the Florentine Republic, with responsibilities in diplomatic and military affairs. He was a founder of modern political science, and more specifically political ethics. He also wrote comedies, carnival songs, and poetry.
He was Secretary to the Second Chancery of the Republic of Florence from 1498 to 1512, when the Medici were out of power. He wrote his masterpiece, The Prince, after the Medici had recovered power and he no longer held a position of responsibility in Florence. His moral and ethical beliefs led to the creation of the word machiavellianism which has since been used to describe one of the three dark triad personalities in psychology.
Listen to sample
---