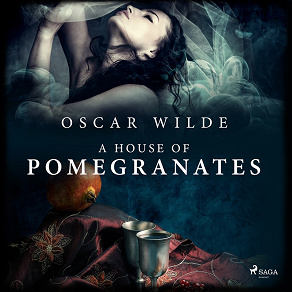 Isbn:
978-91-7639-231-7
Publisher:
Saga Egmont
Category:
In english
Historic facsimile
Accessible since:
January 2015
Narrator:
Alex Lau
Length: 3 hours 26 minutes
---
A House of Pomegranates
Oscar Wilde supposedly said that these fables were "intended neither for the British child nor the British public". A follow-up to his first popular fairy-tale collection ('The Happy Prince and Other Tales'), 'A House of Pomegranates' (1891) is indeed decidedly darker and more adult. The collection includes "The Young King", "The Birthday of the Infanta, "The Fisherman of his Soul", and "The Star Child". While similar, in some ways, to the fairy-tales of Hans Christian Andersen and the Brothers Grimm these have a certain interesting Wilde flair to them that is hard to pinpoint.


Oscar Wilde (1854-1900) was an Irish playwright, novelist, essayist, and poet, famous for 'The Picture of Dorian Gray' and 'The Importance of Being Earnest' to name a couple. He was believed to be gay and met a lot of resistance in his life on that account. He died in Paris at the age of 46.
Listen to sample
---