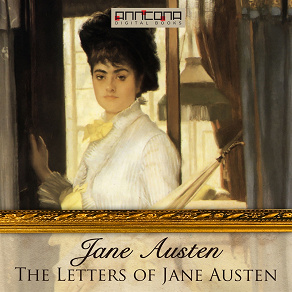 The Letters of Jane Austen
The Letters of Jane Austen was published in 1892. This collection includes a selection of Jane Austen's letters, collected by Austen's great-nephew, Edward, Lord Brabourne. The letters are mostly addressed to Austen's sister Cassandra, with whom she was very close.
There are also some letters written to two of her nieces, Anna Austen Lefroy and Fanny Knight. They include some references to her published work, including Sense and Sensibility (abbreviated "S and S"), Pride and Prejudice (also called First Impressions, or P and P), Mansfield Park ("MP") and Emma.
They are also replete with details about her family life, including the extended families and careers of her brothers, James, Edward, Frank, Henry, and Charles.
Jane Austen (1775-1817) was an English novelist whose works of romantic fiction, set among the landed gentry, earned her a place as one of the most widely read writers in English literature. Her realism, biting irony and social commentary have gained her historical importance among scholars and critics.
From 1811 until 1816, with the release of Sense and Sensibility (1811), Pride and Prejudice (1813), Mansfield Park (1814) and Emma (1816), she achieved success as a published writer. She wrote two additional novels, Northanger Abbey and Persuasion, both published posthumously in 1818.
In 1994, American literary critic Harold Bloom placed Austen among the greatest Western Writers of all time. In a 2002 poll to determine whom the UK public considers the greatest British people in history, Austen was ranked number 70 in the list of the "100 Greatest Britons". In 2003, Austen's Pride and Prejudice came second in the BBC's The Big Read, a national poll to find the "Nation's best-loved book."
Listen to sample
---