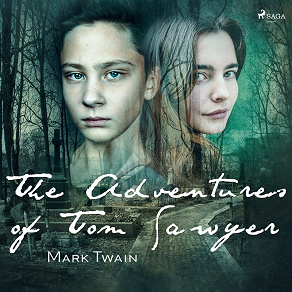 Isbn:
978-91-7639-219-5
Publisher:
Saga Egmont
Category:
Novels
In english
Historic facsimile
Accessible since:
January 2015
Narrator:
John Greenman
Length: 6 hours 44 minutes
---
The Adventures of Tom Sawyer
The Adventures of Tom Sawyer (published 1876) is a very well-known and popular story concerning American youth. Mark Twain's lively tale of the scrapes and adventures of boyhood is set in St. Petersburg, Missouri, where Tom Sawyer and his friend Huckleberry Finn have the kinds of adventures many boys can imagine: racing bugs during class, impressing girls, especially Becky Thatcher, with fights and stunts in the schoolyard, getting lost in a cave, and playing pirates on the Mississippi River. This was the first novel to be written on a typewriter.
Listen to sample
---