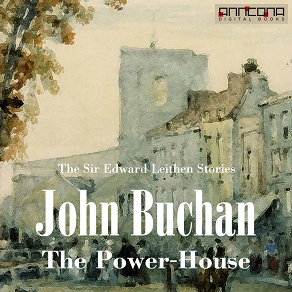 Isbn:
978-91-7605-032-3
Publisher:
Anncona Media
Category:
Novels
Crime & Mystery
In english
Accessible since:
February 2014
Narrator:
E. Patriate
Length: 3 hours 5 minutes
---
The Power-House
The Power-House is a novel by John Buchan, a thriller set in London, England. It was written in 1913, when it was serialised in Blackwood's Magazine, and it was published in book form in 1916. The narrator is the barrister and Tory MP Edward Leithen, who features in a number of Buchan's novels. The urban setting contrasts with that of its sequel, John Macnab, which is set in the Scottish Highlands.

The Power-House of the title is an international anarchist organization led by a rich Englishman named Andrew Lumley. Its plan to destroy Western civilisation is thwarted by Leithen with the assistance of a burly Labour MP.

Sir Edward Leithen is a fictional character in several of John Buchan's novels: The Power-House (1916), John Macnab (1925), The Dancing Floor (1926), The Gap in the Curtain (1932) and Sick Heart River (1941), one year after Buchan's death. Leithen's name is borrowed from the Leithen Water, a tributary of the River Tweed, one of many references to the Scottish Borders in Buchan's novels.

John Buchan, 1st Baron Tweedsmuir PC GCMG GCVO CH (1875-1940) was a Scottish novelist, historian and Unionist politician who served as Governor General of Canada, the 15th since Canadian Confederation.

After a brief legal career Buchan simultaneously began both his writing career and his political and diplomatic career, serving as a private secretary to the colonial administrator of various colonies in Southern Africa. He eventually wrote propaganda for the British war effort in the First World War. Once he was back in civilian life Buchan was elected Member of Parliament for the Combined Scottish Universities, but he spent most of his time on his writing career, notably writing The Thirty-Nine Steps and other adventure fiction.
Listen to sample
---