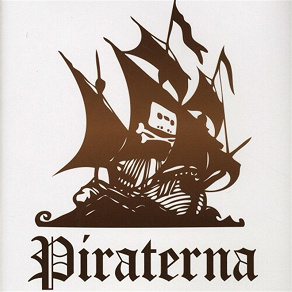 Isbn:
978-91-8622-327-4
Publisher:
Ordfront Ljud
Category:
Society & Culture
Computing & IT
Accessible since:
May 2012
Narrator:
Kjell "Coach" Bengtsson
Length: 8 hours 9 minutes
---
Piraterna - De svenska fildelarna som plundrade Hollywood
1,2 miljoner svenskar säger att de laddar ner film och musik regelbundet. Branschen beräknar att 13 miljoner filmer laddades ner i Sverige förra året. Musikindustrin säger att försäljningen minskat med 40 procent sedan år 2000.

Historien om The Pirate Bay, Piratbyrån, Piratpartiet och slaget om upphovsrätten är dramatisk. Kriget mellan fildelarna å ena sidan och industrin och upphovsrättsförsvararna å den andra kommer att pågå lång tid framöver, bli både aggressivare och beröra allt fler människor.

I Piraterna får läsarna följa piratrörelsens framväxt från fildelningens början på nittiotalet till det att Gottfrid Svartholm Warg startar The Pirate Bay på en server i Mexiko, via kattoch råttaleken mellan jurister och fildelare, razzian och rättegången mot The Pirate Bay, och de avtryck som piratdebatten lämnar i rikspolitiken. Boken är baserad på intervjuer med pirater, åklagare, antipiratbyråns folk och internationella experter. Vad kommer att hända med kulturlivet och medierna när den nya generationen vant sig vid att information och underhållning är gratis?
Listen to sample
---